Print as worksheet
Dinosaurs Acrostic Poem
Try you hand at writing a Dinosaurs themed Acrostic Poem. An Acrostic Poem is a poem where the first letter of each word on each line of the poem is the letter from a related word written vertically. Use the buttons under the poem to shuffle the words or to print this as a worksheet.
Dinosaurs Acrostic Poem
Dinosaurs lived between 230 and 65 million years ago. Dinosaurs varied greatly in size, from the giants that were the size of a truck to the smaller dinosaurs some of which were the size of a small bird. Dinosaurs are now extinct and much of our knowledege is gained from dinosaur fossils.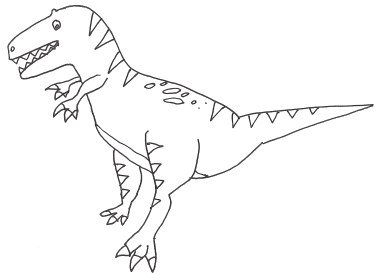 Try making a Dinosaurs themed acrostic poem. Each line of your poem should start with a letter from the word DINOSAUR.
---