Easy Animals Crossword
See if you can solve this Easy Animals themed crossword. Use the options below the crossword to shuffle it to create a new one, to view the solution or to print as a worksheet.
Easy Animals Crossword
There are many animals in the world. Animals can live in even the harshest environments such as the hot deserts and the cold Antarctic.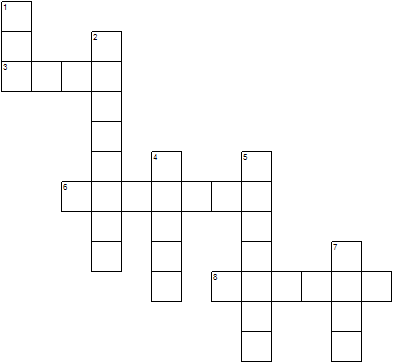 Across
3. You can have a Billy or Nanny one of these
6. Animal with a long neck
8. Also called a bunny
Down
1. Pet that barks
2. Five armed sea creature
4. Black and white bamboo eating bear
5. Large spotted cat
7. King of the jungle
---