Gymnastics Acrostic Poem
Gymnastics is a sport that requires lots of skills including strength, flexibility, balance, coordination, agility and power. The word gymnastics comes from the Greek word "gymnos" which means naked. In Ancient Greece most of the gymnastics competitions were done in the nude!!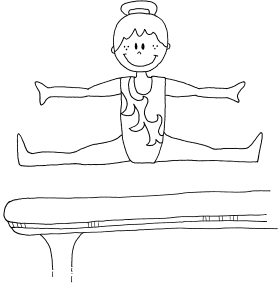 Try making a Gymnastics themed acrostic poem. Each line of your poem should start with a letter from the word GYMNASTICS.